Our colleagues from VentureBeat relay the information published via Infofinder:the Xbox One would have monopolised 53% of sales of game consoles during thefamous Black Friday in the US, against only 31% for the Playstation 4 as you cansee from reading this graph: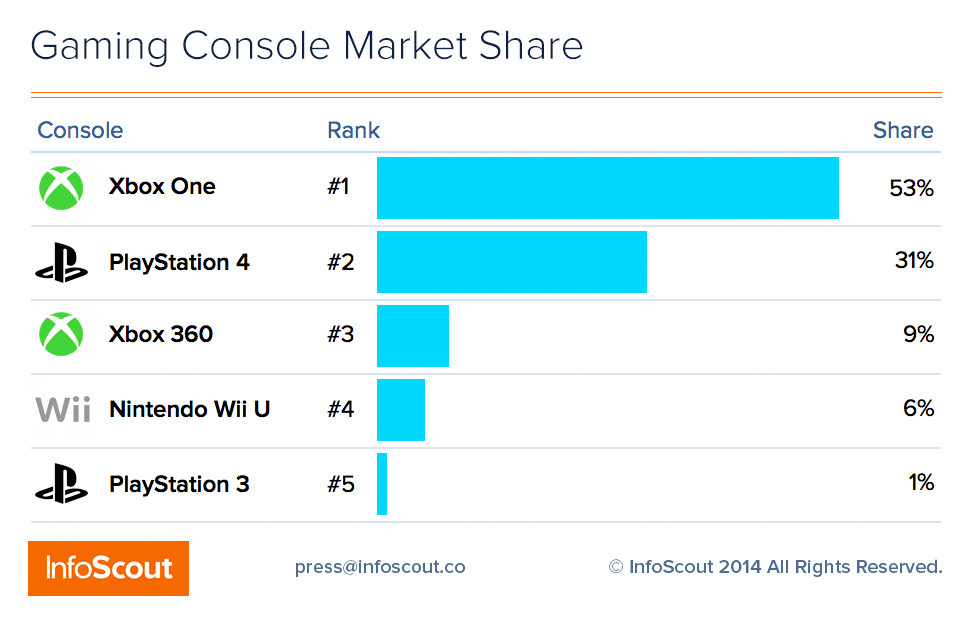 With an aggressive price (less than $350) and variety packs, Microsoft seems tohave found the right formula to seduce the American public (again). Also note thegood performance of the Xbox 360, positioned in front of the Wii U.
The methodology of Infofinder to establish this first trend is based on the use ofSmartphone applications. Consumers are indeed rewarded by sending a pictureof their receipt through these APIs. These data were clarified using the 182,000people who participated.
It now remains to be seen if these figures will be confirmed in the NPD results,and whether Microsoft will be able to transform this sprint in marathon.