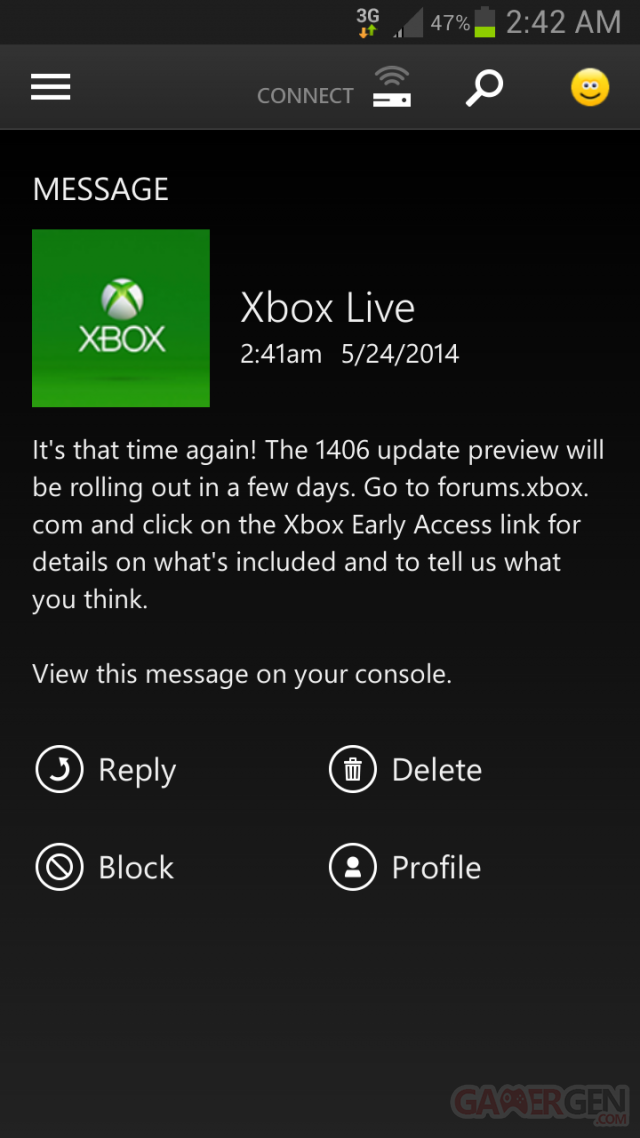 Although we are still in May , Microsoft is preparing to send the first beta version of the update in June for Xbox One to selected testers. It is through messaging console that lucky ones were warned deployment " in a few days ." This first beta is early because of the release on June 9 bundles without Kinect Xbox One , which require that the final version is online.
Indeed, this update , decked number 1406 - to June 2014 - will be compatible with external hard drives to add additional storage for games and DLC , the ability to display his real name rather than its Gamertag , the OneGuide for all and the possibility to automatically connect to an Xbox Live account without Kinect.
If you 're one of the beta testers , do not hesitate to come to realize news that you would noticed in this new version.